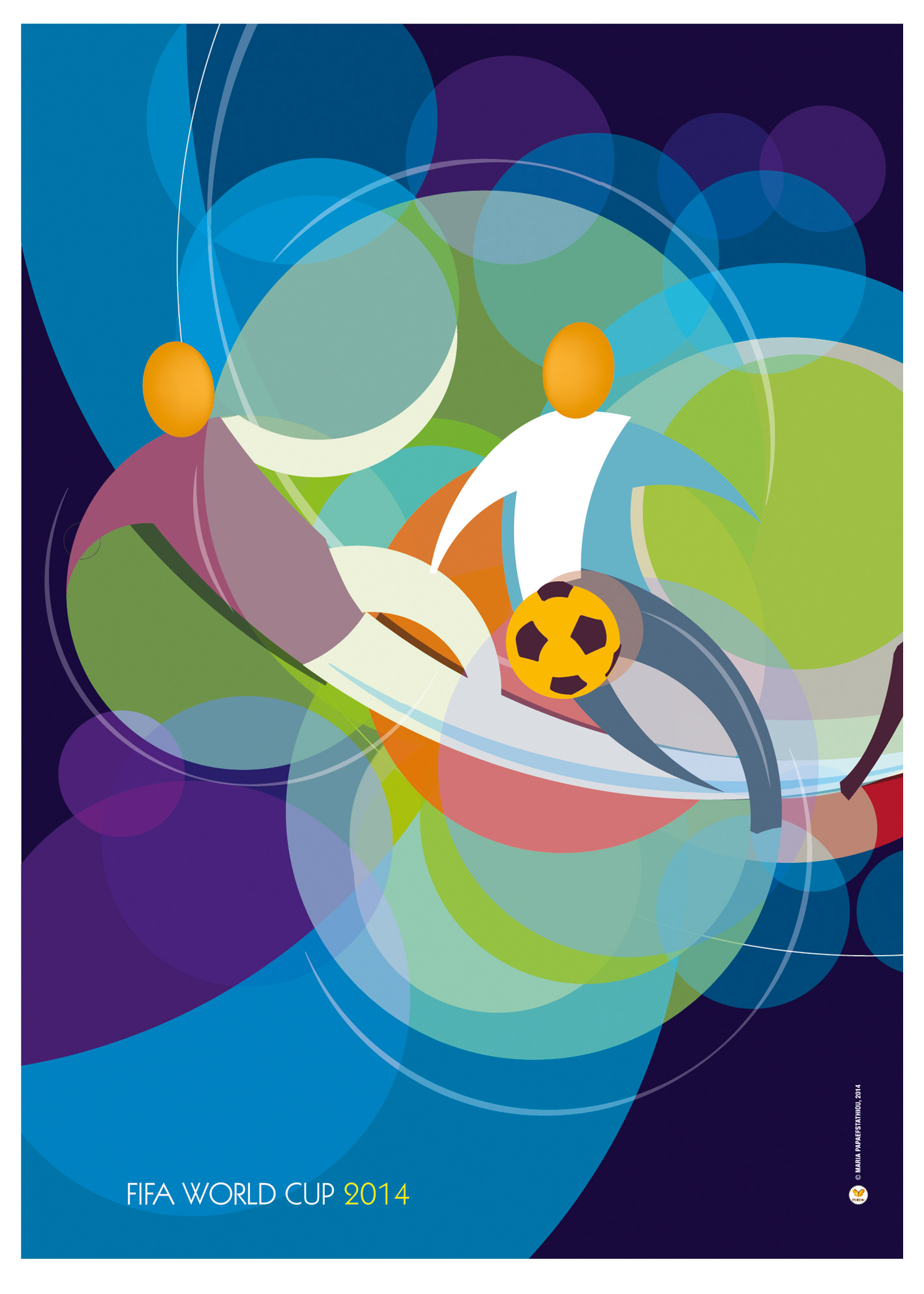 Football is passion. Team work. Has energy, power, tense, but also happy moments, excitement, strong emotions....
Colors are passion. Provoke energy, derives power, gives happiness, spreads emotions... 
What if we could match them together... How powerful the game will be? 
Combining my passion for football with my extreme love to futurism and cubism I present you my view of a true passion in 3 posters.