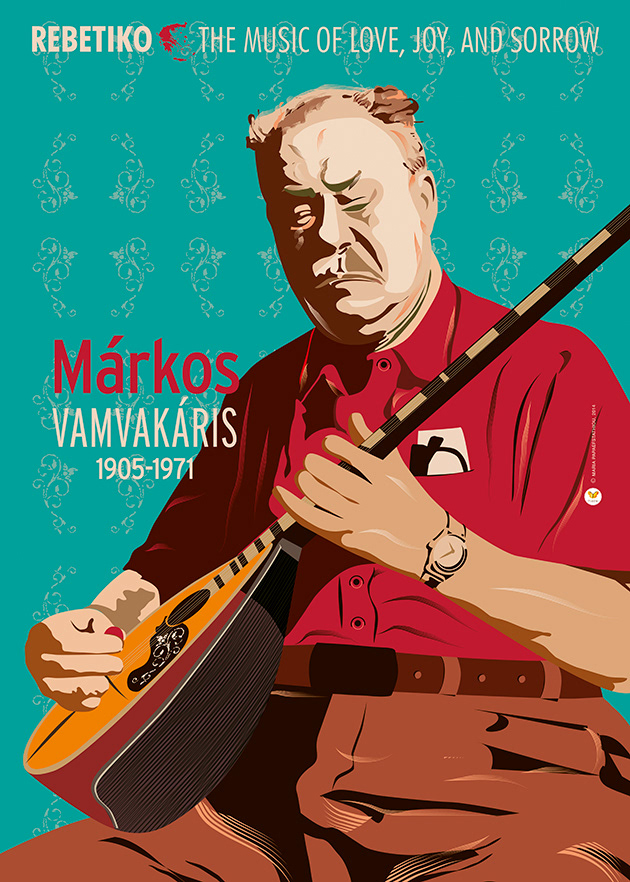 Márkos Vamvakáris
Márkos Vamvakáris
 (Greek: Μάρκος Βαμβακάρης) born 10 May 1905 in Ano Syros, on Syros Island; died June 23 1971 in Paris, France), was a 
rebetiko musician
. He is universally referred to by rebetiko writers and fans simply by his first name,
Márkos
.
The great significance of Vamvakaris for the rebetiko is also reflected by his nickname:
the "patriarch" of the rebetiko". Read more at wikipedia
Vamvakaris recorded his first rebetiko disc, Na'rchósouna re magka mou (Να 'ρχόσουνα ρε μάγκα μου) in 1932. Among other songs in that period, he wrote the classic love song 
"Frankosyriani"(Φραγκοσυριανή)
.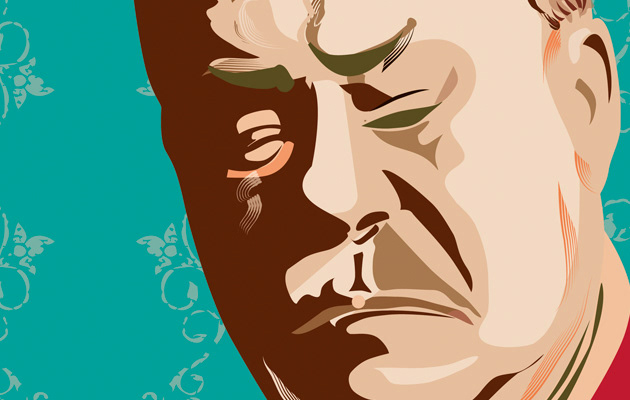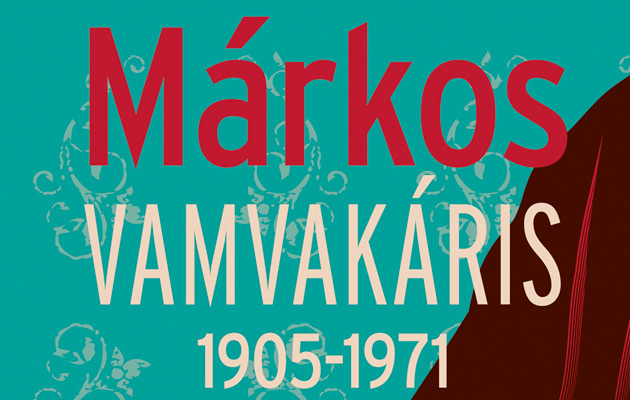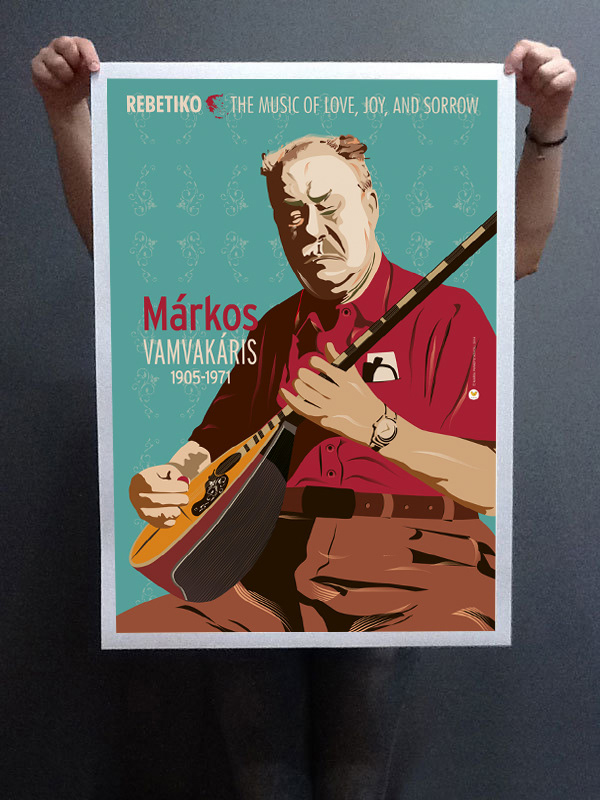 →  
BUY THE POSTER HERE
—
© Design-Copyright 2014 Maria Papaefstathiou. 
All rights reserved. 
Email: maria.pap@graphicart-news.com
Webiste: www.itsjustme.net
— 
Thank you!