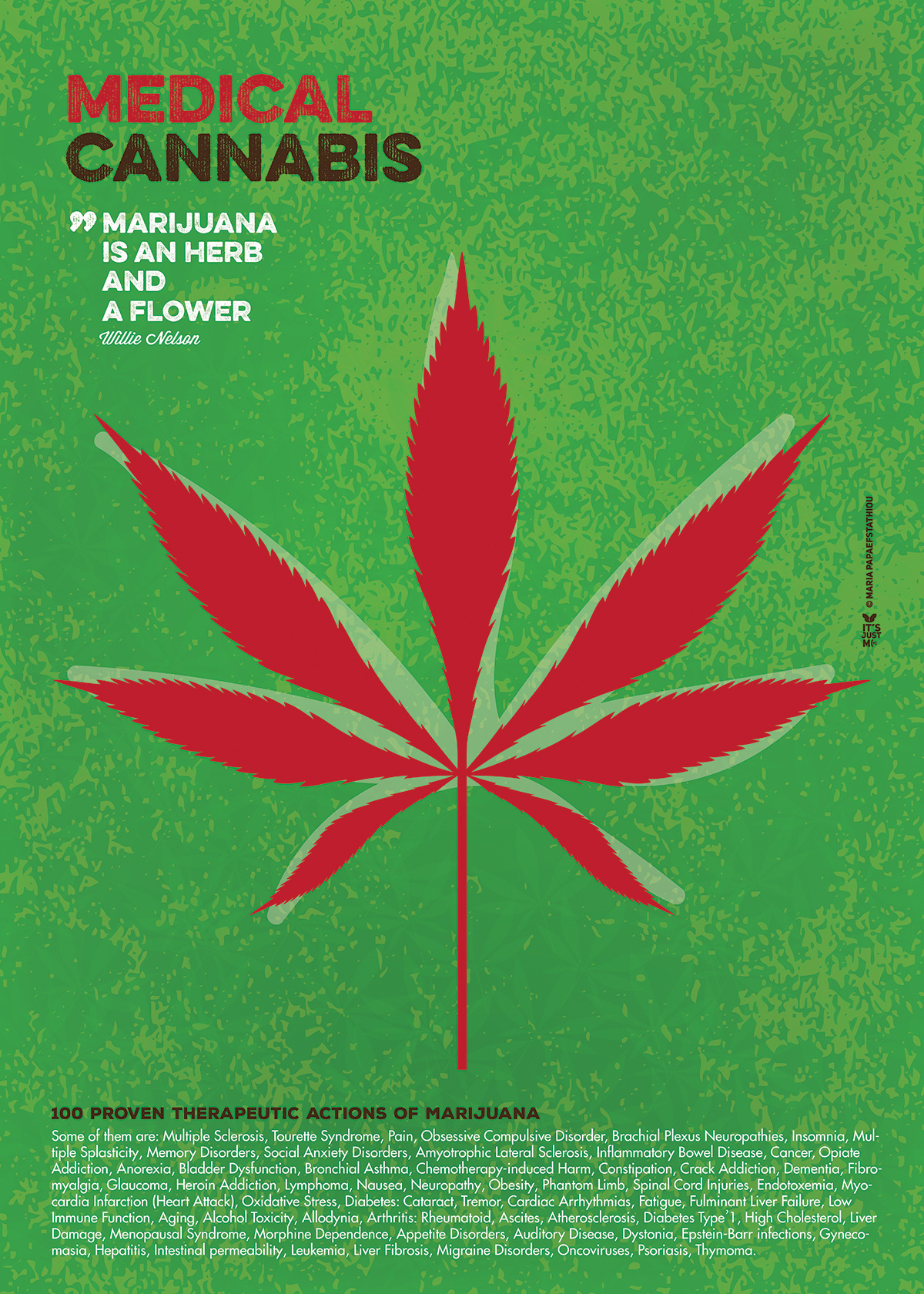 "as long as what we do does not interfere with the choices and rights of others, we should be free to use an herb/food/textile that sprouts freely and grows freely from this earth, as God/Nature as freely made available"....
"I think people need to be educated to the fact that marijuana is not a drug. Marijuana is an herb and a flower. God put it here. If He put it here and He wants it to grow, what gives the government the right to say that God is wrong?"
~ Willie Nelson
"Why is marijuana against the law? It grows naturally upon our planet. Doesn't the idea of making nature against the law seem to you a bit . . . unnatural?" – Bill Hicks 
.... Thanks to modern scientific investigation, it is no longer considered strictly 'theoretical' that cannabis has a role to play in medicine..... Read more
here
.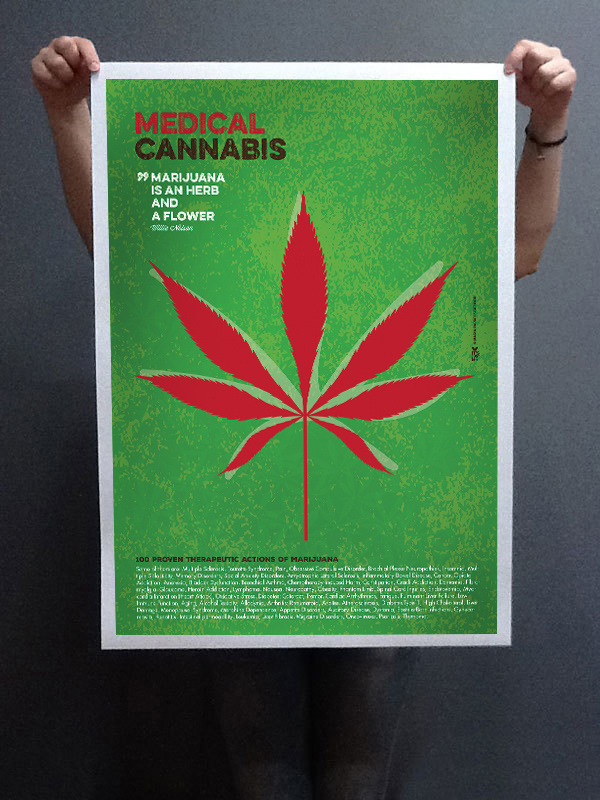 —

© Design-Copyright 2014 Maria Papaefstathiou. 
All rights reserved. 
Email: maria.pap@graphicart-news.com
Webiste: www.itsjustme.net
—