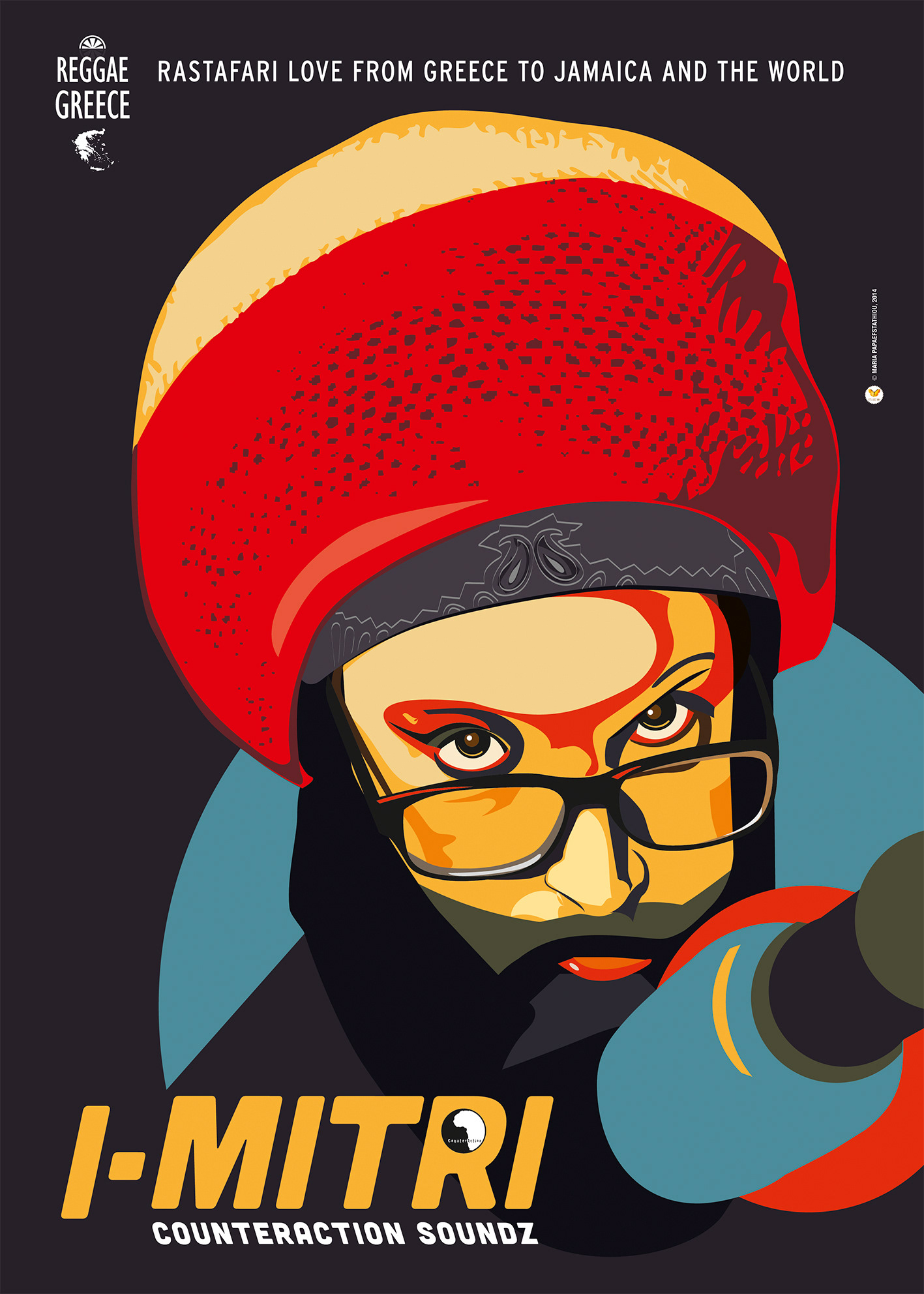 The "Rastafari Love from Greece to Jamaica and the world!" is a poster series I started presenting and promoting the reggae stage of Greece. More will follow. 
Reggae Greece presents
I-MITRI
I-MITRI
is a Greek Reggae Artist who started in Greece and then moved in UK. 
CounterAction
is a UK roots reggae/dub label.
It has come to be as a natural response to the pressures, the highs and lows of living in Babylon (in both the mental and the physical sense).