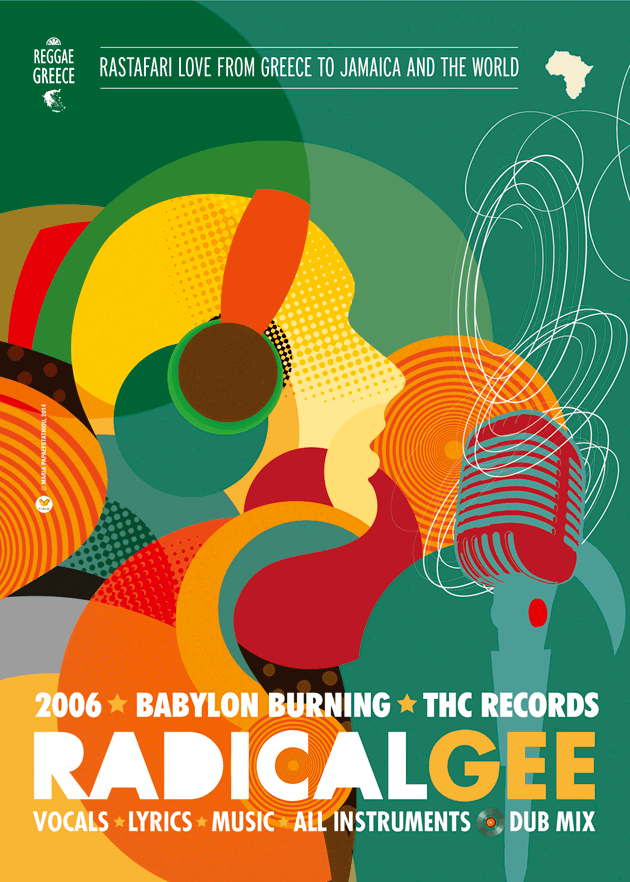 The "
Rastafari Love from Greece to Jamaica and the world!" is a poster series I started presenting and promoting the reggae stage of Greece. More will follow. 
Reggae Greece presents "
Radical Gee
" 
Radical Gee has an amazing talent. He is a singers, writes the lyrics, plays live all instruments, and then mix them and does the final production. As original artists did in Jamaica the good old days, all his songs he mixes them in Dub. He started as a dj in 1988 and then as a singer and guitar player with the INITY and then the CULTURAL VIBES. In 2005, he produces his own vinyl and then he founds the RADICAL GEE AND THE MOVING TARGET. Since 2006 he cooperates with THC RECORDS and produces the LP, BABYLON BURNING, the  10000 SOLDIERS, and ILLUSION. He now performs by himself, making Live mix.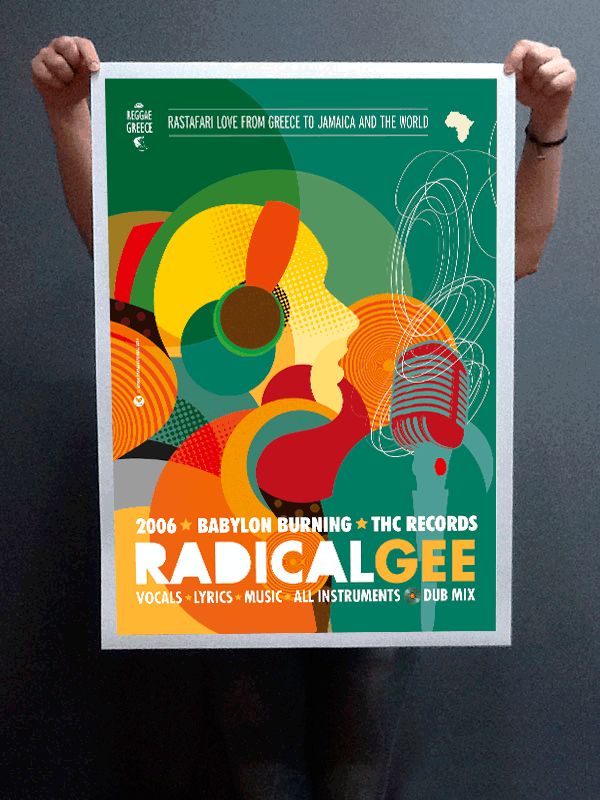 →  
BUY THE POSTER HERE
—
© Design-Copyright 2014 Maria Papaefstathiou. 
All rights reserved. 
Email: maria.pap@graphicart-news.com
Webiste: www.itsjustme.net
—