How many of you know that James Bond spy novels were written exclusively in Jamaica? 
Fleming, the British intelligence officer turned newspaper man turned spy novelist born 100 years ago this year, spent winters on his Caribbean getaway for almost two decades. The airport and the Palisadoes both feature in James Bond novels; the hotel is where Bond chose to lay his head in "Golden Gun." It was on Jamaica that Fleming wrote more than a dozen novels and short stories featuring Agent 007. Of these once best-selling volumes of action pulp, "Dr. No," "Live and Let Die," "The Man With the Golden Gun" and the short story "Octopussy" are largely or partly set in Jamaica, and the films based on the first two were also shot there.

This poster has been inspired by the film "Dr. No", featuring Sean Connery and Ursula Andress.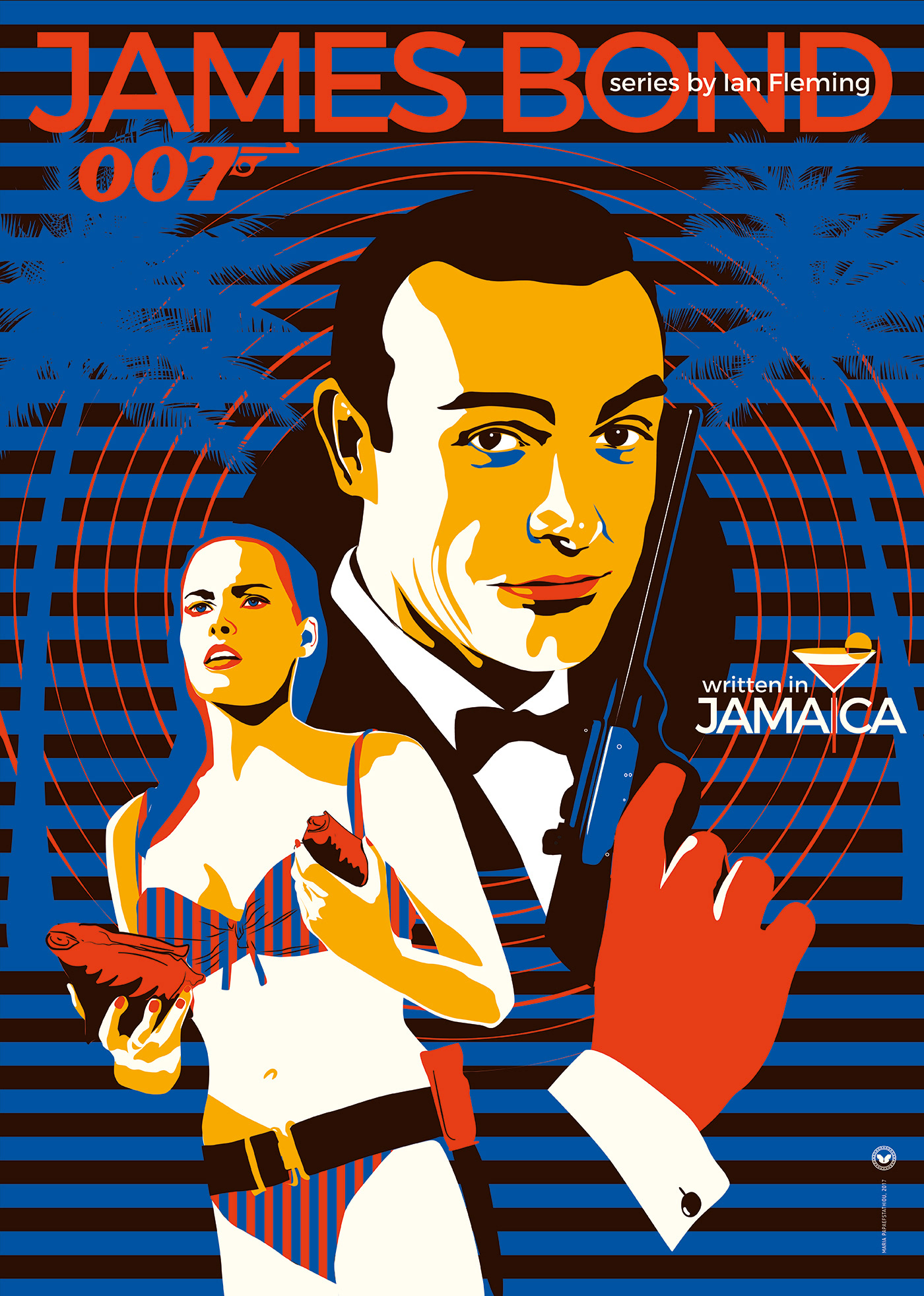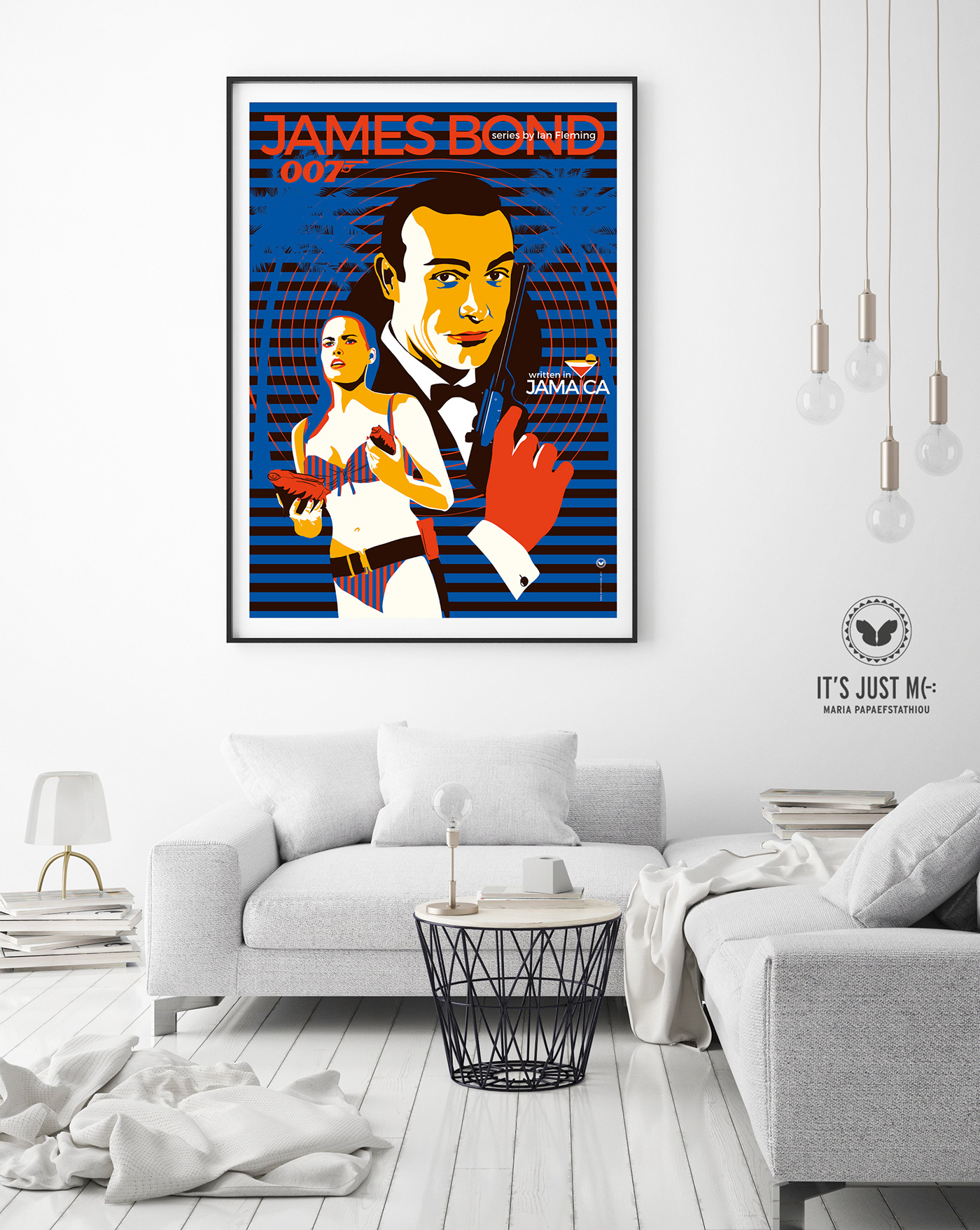 Thank you!
Posters are available to buy at: