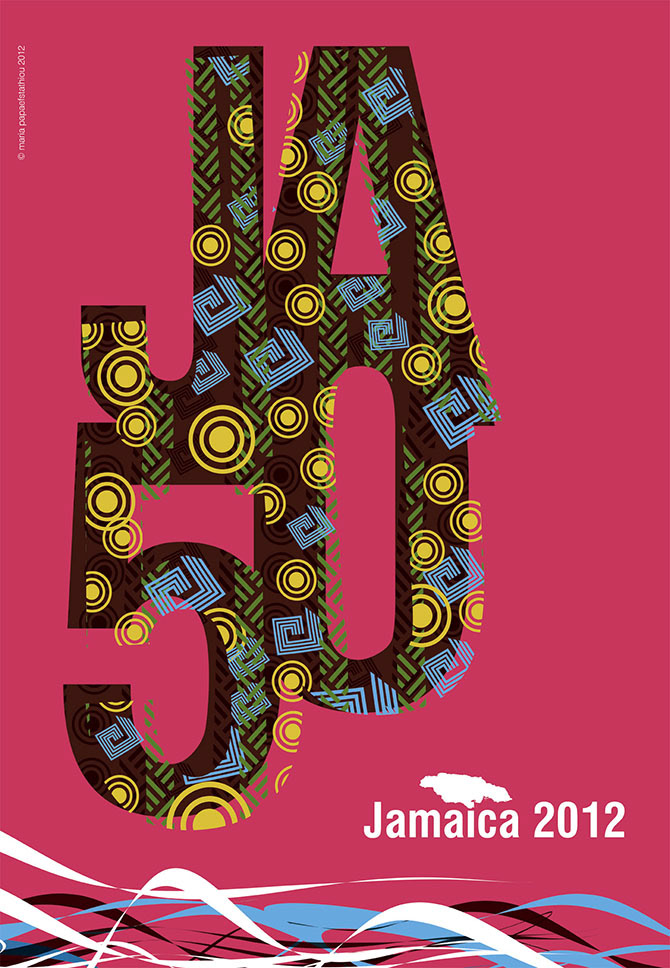 No where else on earth will you find a country as dynamic as the one visitorsencounter in Jamaica. Its people are amixture of the many ethnicities thathave landed on the island's shores overthe past several centuries.

The year 2012 is a special one for Jamaica and all Jamaicans! It isthe year in which they celebrate the 50th birthday as an independentnation and there are so many activities and events to mark thismilestone!
The celebrations began in January 2012 with Jamaica 50th themed NewYear's balls, Fireworks on the Waterfront in Downtown Kingston, RebelSalute and a special staging of Jamaica Jazz & Blues Festival withprominent Jamaican artistes and special guest performer Celine Dion and many other.

These posters are my contribution, my celebration for this wonderful island that I was lucky enough to visit and love even more.