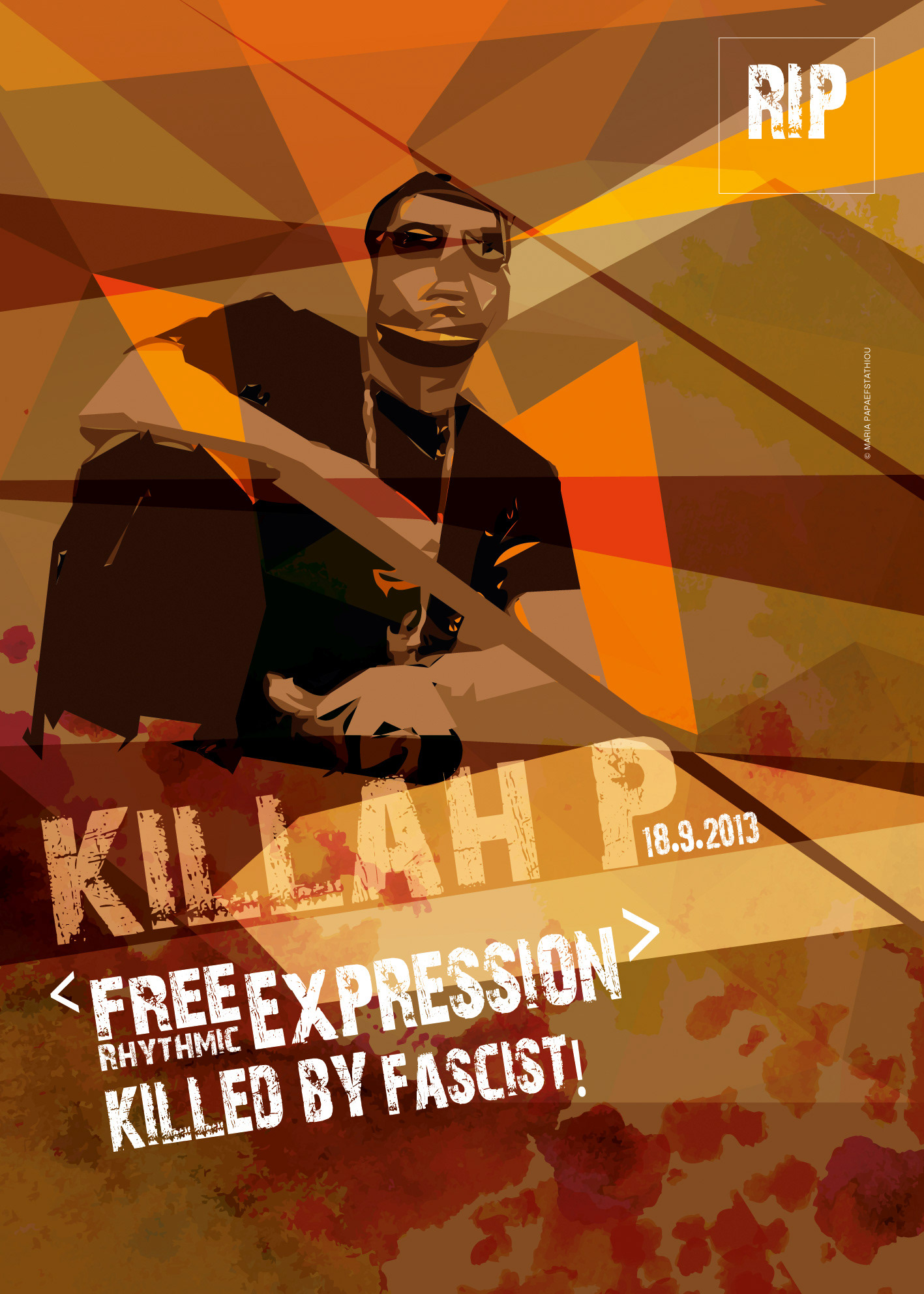 Poster was made to express distress and sadness for the murder of Greek rapper singer Paul Fyssas aka Killah P.
______________
18.9.2013
Paul Fyssas, known as Killah P, Greek rapper singer, 34 years old, dead. Stabbed by fascist

The perpetrator, 45 years old of the attack was arrested. He admitted to be a member of Golden Dawn... 

The 34 yeas old Fyssas Paul, known for his anti-fascist action, fell dead at around 12.10 in the evening Amfiali. According to witnesses the victim and his friends, 5-6 men and women hunted by about 25 people with black jerseys after the end of the match Olympiakos.

The 34 year old was hit by at least three stab wounds to the chest, and Xanthus Tsaldari street in downtown Amfialis, and taken to the General Hospital of Nikea, which showed his death.