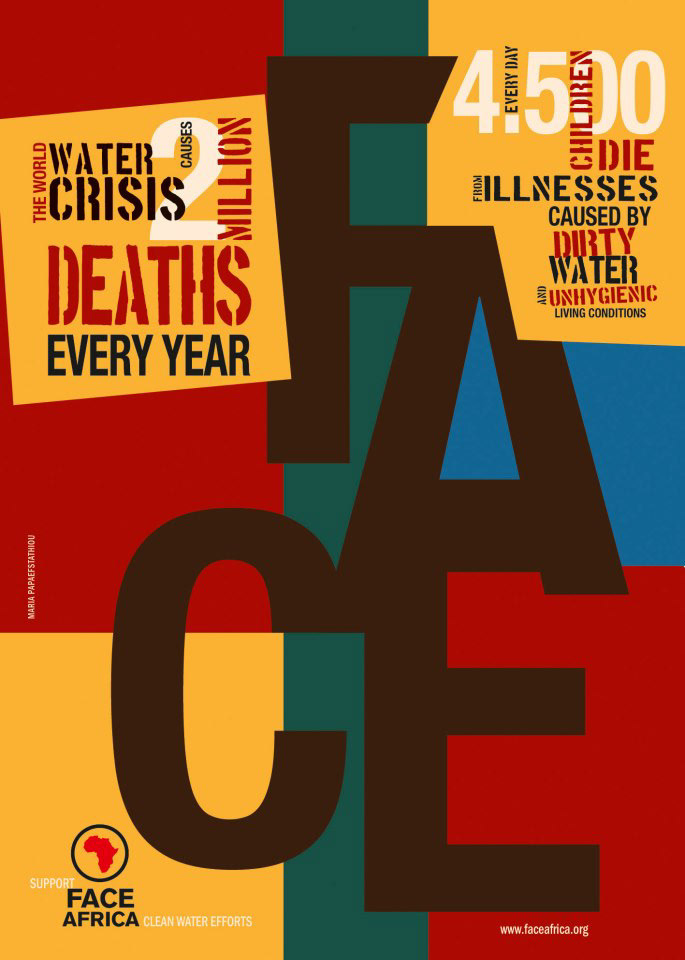 Design for Water
is a special project that evolved from a workshop held at AKTO design and Art College in Thessaloniki, Greece on February 20th - 21st, 2013. The workshop titled "Social Design" was conducted by Michael Thompson otherwise called "Freestylee" and Maria Papaefstathiou (myself). The purpose of this workshop is to help young designers channel their creativity into tools that can impact their community and the wider world in a positive direction. Also, to communicate on how to use poster designs as a vehicle for change. We choose the topic
"The Clean Water Crisis
" as a platform to build awareness around the subject and to support FACE Africa's effort in Liberia. FACE Africa is an organization working in Liberia to resolve the clean water crisis that is so prominent in that West African country.
This is my contribution to the "Design For Water" Project.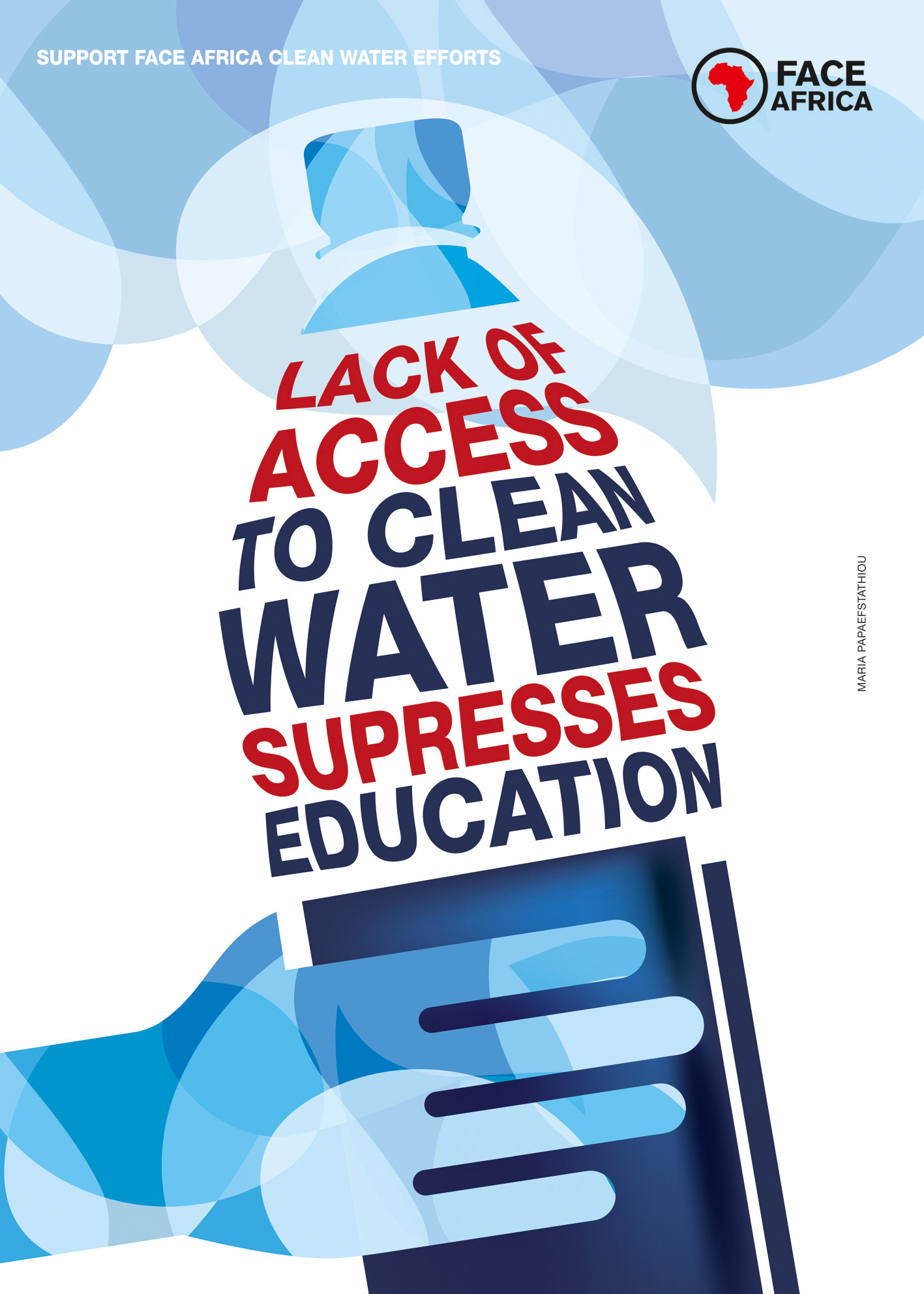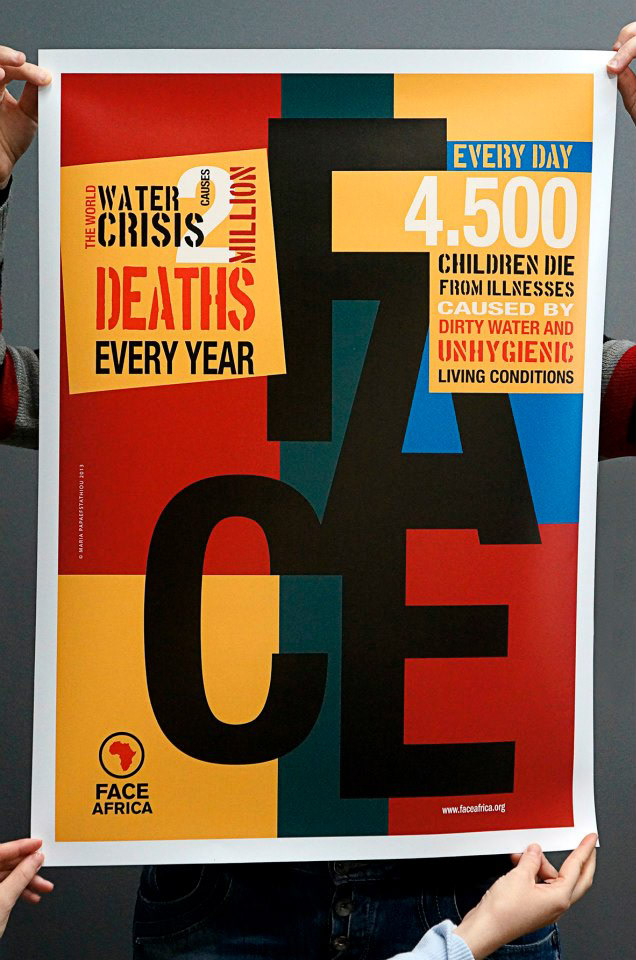 YOU CAN LINK TO OUR PAGE AT:
THANK YOU!