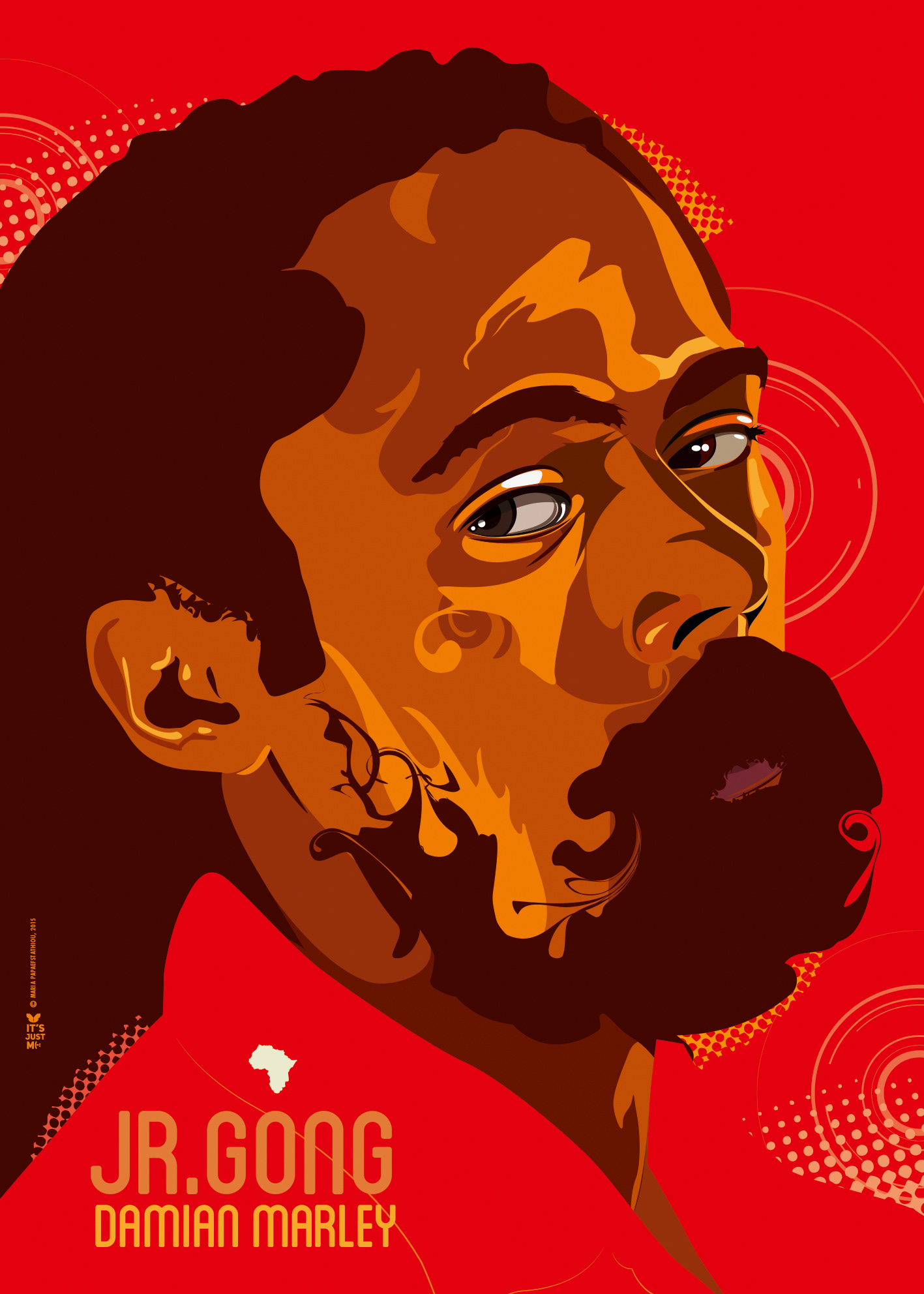 One more portrait for my favorite reggae artist of our days, Damian Jr. Gong Marley. 
Poster was created with Adobe Illustrator, Wacom Pen, Reggae music and lots of love and admiration. 
Damian Robert Nesta "Jr. Gong" Marley, is a Jamaican reggae artist. Damian is the youngest son of reggae legend Bob Marley. Damian was only 2 years old when his father died; he is the only child born to Marley and Cindy Breakspeare, Miss World 1976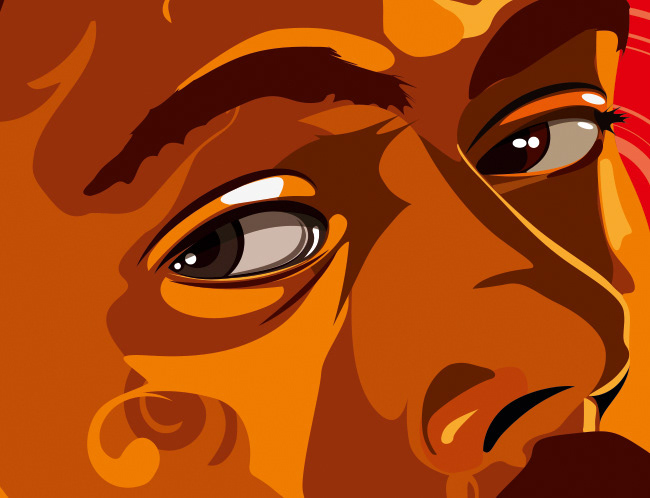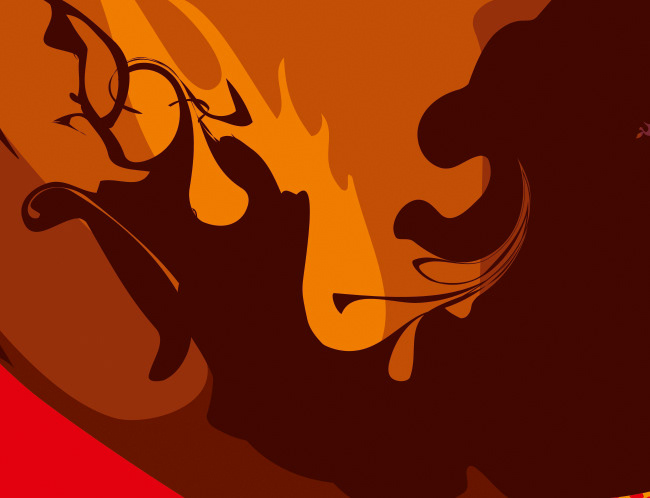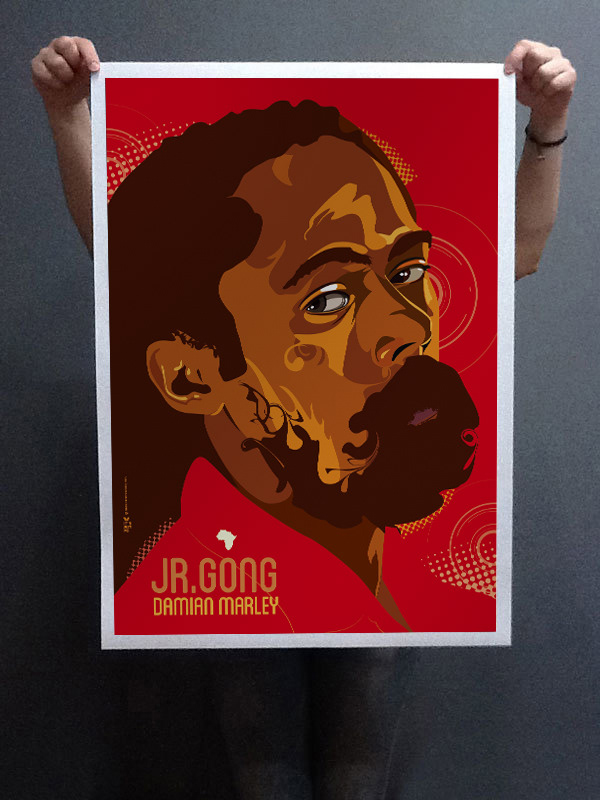 —
© Design-Copyright 2015 Maria Papaefstathiou.
Website: www.itsjustme.net
Some rights reserved.