The legendary Bob Marley. 
I designed this posters as a contribution to the International Reggae Poster Contest, founded by Michael Thompson and myself (Maria Papaefstathiou).
The contributed posters but also the winning ones will be used for fundraising purposes to support Alpha Boys School (alphaboysschool.org)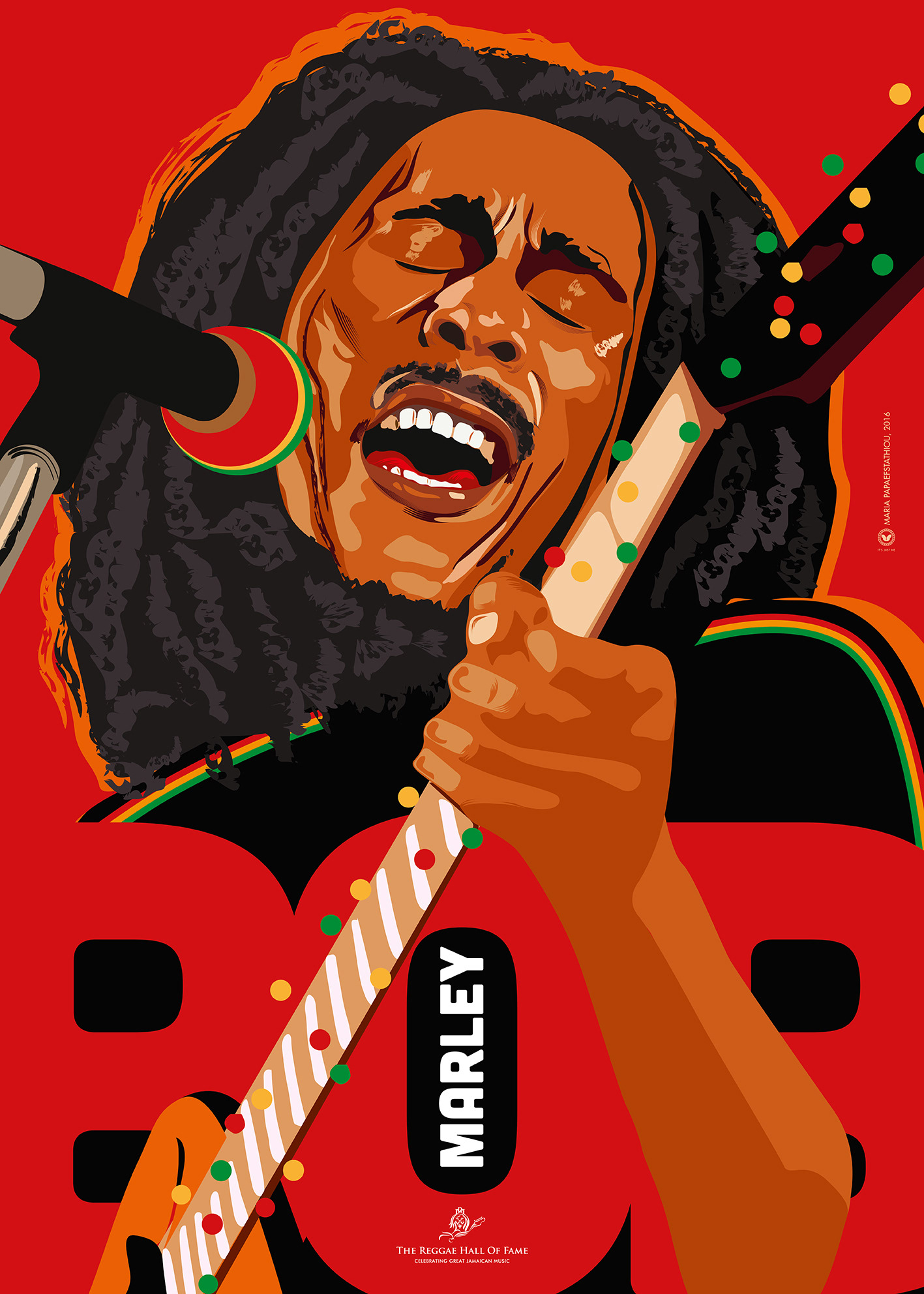 →  
BUY THE POSTER 
HERE
© Design-Copyright 2015
Maria Papaefstathiou.
E-mail: maria.pap@graphicart-news.com
All rights reserved.