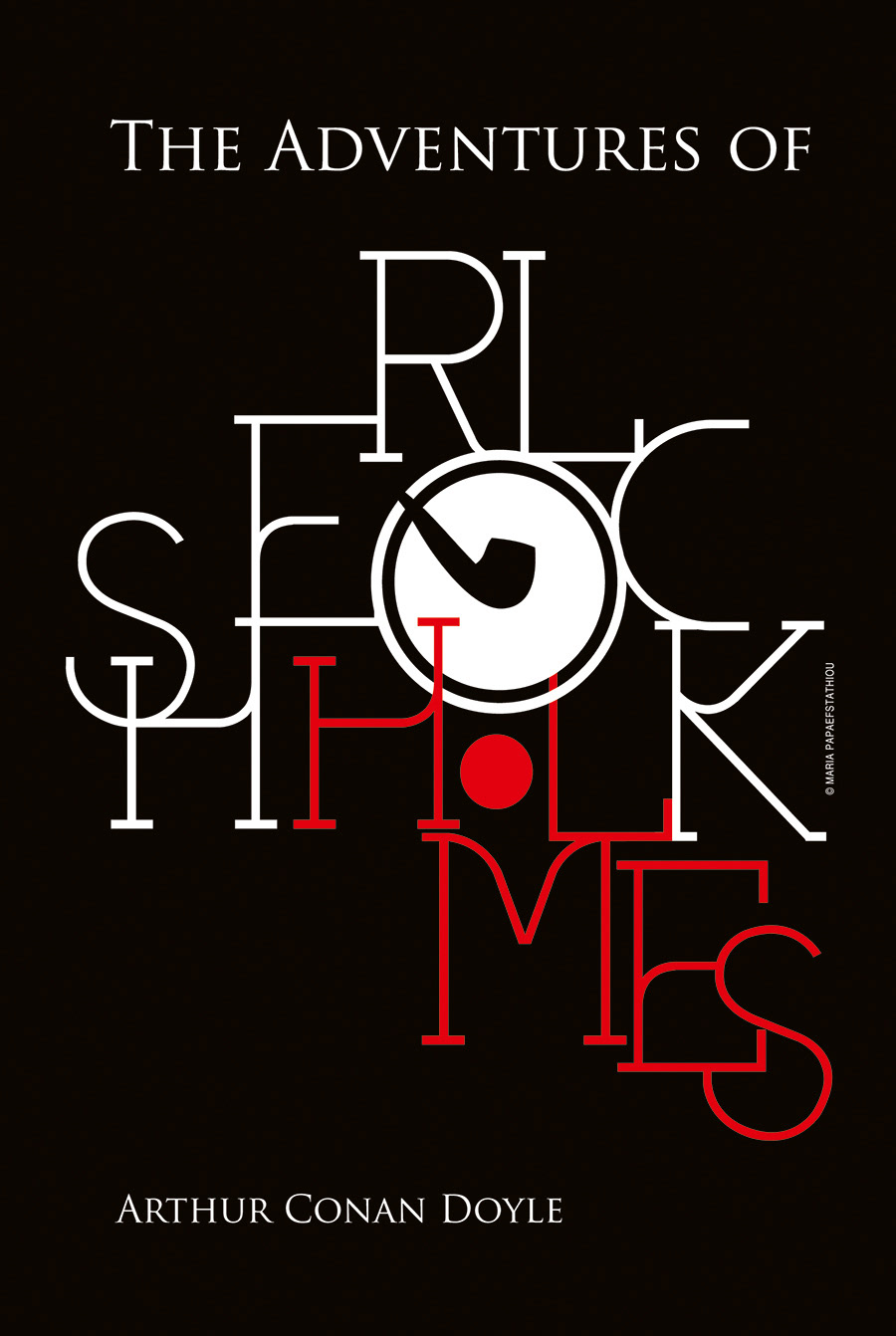 I designed those book covers for the project "Recovering The Classics".
Recovering The Classics
is a crowdsourced collection of original covers for 50 of the greatest books in the public domain. All books are available for sale as both digital and softcover editions to support the artists involved. Recovering The Classics is a project of the Creative Action Network, a marketplace for connecting artists with the causes they care about, and DailyLit, a platform for delivering great fiction in short installments.
Check out their other campaigns at:
http://thecreativeactionnetwork.com/campaigns
Use of typography, negative spaces, minimalism and your imagination. Those were my keys to design the below cover. Black and white used for the absolute way that the detective's mind worked. The big O, the magnify glass and the letters around, the clues he has to look for. Now, here, we are called to look more careful at the clues in his 12 stories (12 letters) that this book contains, and find the man who is behind them, maybe his figure hides in the dark... and ... our magnify glass spotted his pipe... Hmmm... Is this Sherlock Holmes? :-)
The cover was featured in : http://www.buzzfeed.com/briangalindo/25-beautifully-redesigned-classic-book-covers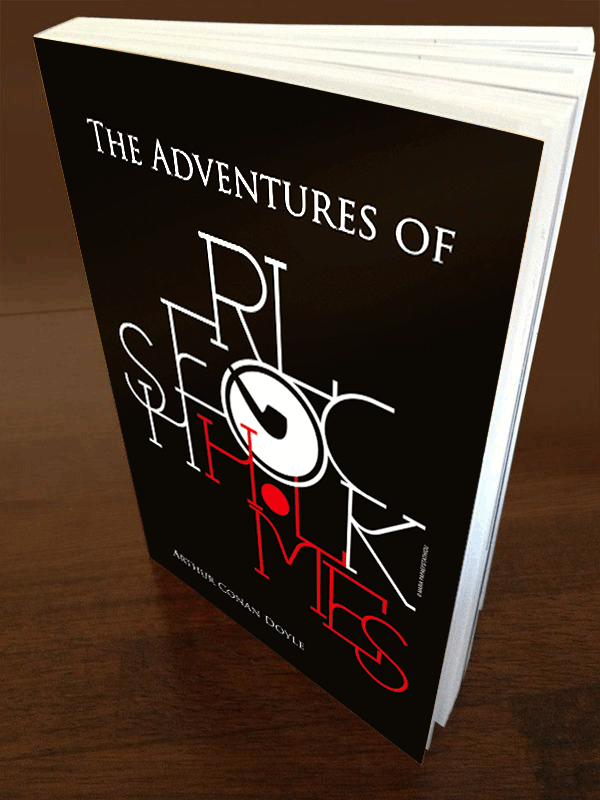 Futurism, my other favorite art movement. Sherlock is a very talented detective but where his success lays? At the broadly way of looking at the clues and the details he is focusing on. The 12 big forms reflect the 12 mysteries this book contains. His eyes restless searching for all clues  I tried to use colors that affect most the times the stories were written. (in 1891 for the "Strand Magazine").
You can all take part to this amazing project. Visit
http://recoveringtheclassics.com/
pick on of the 50 books of the list and design your own cover. Design your favorite book as you would like it and give a chance to the world to buy their fav book with your amazing design! Good Luck :-))